Period 1
Today's 1st period class started off rather slow. We start off with Diction 5 but instead of having it on paper, the class has to look up at the projector screen to see the page because the copy machines aren't working. While the class is working on our diction papers, Mr. Eldridge walks around the room and stops on Vanessa's table to see a big cupcake and off he goes to talk about diabetes alley (which I didn't quite understand). While he talks about diabetes alley, he goes off to mention Mexicans and their sugar addiction because of their Mexican candies.
When it is time for the class to discuss diction, Mr. Eldridge gives a "point" to Alondra for correctly defining diction and Mr. Eldridge continues to ask the class what other forms of diction we have mention around 6 weeks ago. No one is able to answer for a long time and Mr. Eldridge makes a comment about the students' memory being a black hole like mines. I felt it was like Pick-on-Annie Day or something. But that proves to not be the case when he spends the majority of the class picking on Jordyn. Just as we are discussing our diction paper, the phone rings and Lupe fails by not knowing her own classmate, Ashley. The class is like a group of zombies. Mr. Eldridge then tells us that he does not want an obedient class and we should discuss, discuss, discuss! So what happens is, Mr. Eldridge makes a game where our group has t work together to find new desks (pretty lame). It takes us 3 tries to get it right and we are still not awake. Lizeth proves to not be awake when she is told to go out for a run or whatever outside of the class and still enters in half awake. She claims, "I just can't open my eyes all the time!"
After diction, we discussed our Bedford Reader and that goes to show that we are reading it but not remembering the finer details about the passages. So we go over a couple AP exam style questions within our groups and that made it a lot easier for me to understand the questons. I remember Mr. Eldridge commenting on Mick Jagger being a bigger threat to US than Communism was (I didn't get it….). And HURRAY! The class ends with group discussion on Suzanna Britt and Brad Manning. I HATE group discussions. My group argues and we cannot come to an agreeing point so it's all a mess. Truthfully, my answer was made on the spot with a few of our discussions here and there. So the period ends when Mr. Eldridge tells us to come to class next time wide awake.
Annie Ho
Period 3
Period 3
Today during third Mr. Eldridge hadn't passed out a word packet as he usually does. Instead, we started off the day by copying diction off the board. After finalizing our answers, he came up with a question to interrogate us with.  He says student's dislike when he asks a question because it isn't on the board. He says it drives the students crazy because it's like the "End of The World!" After our daily page of the packet is completed, he goes on to ask about what our favorite parts of speech are. He calls on Diaz, as usual, and she says hers is a verb. The next hand to go up is Kim's hand, which he calls by her last name and it sounds more like "Rozco" instead of Arozco. Mr. Eldridge shouts "Hey!" "You!" "Wow!" He begins talking about interjections and how those three words are his favorite of all interjections. Eldridge continues on by letting us know that "If you know any kind of rule, you know how far you can bend them." Going back to our diction pages and how the diction page had stated that a rowan was like a "lipsticked girl, he tells how people wear make-up to be more sexually attractive. He continues to elaborate on how back in the day only prostitutes wore make-up. "Diaz"catches on and states that make-up is like a mask. "Rozco" asks in an amusing way, "Are you calling us prostitutes?!" Eldridge answers, "No!" Selena and I both come to realize that we had both written everything that had been on the board when we hear Mr. Eldridge say "You don't have to write it down if you don't want to," but it comes in handy now, so I will complain no more(:
Next, we begin to talk about the kinds of diction we had looked at before. Half the class is quiet until, of course, the other half begins the discussing. It's like the game of Follow the Leader. Mr. Eldridge says that we had written essays on it, how could we remember not one example. One student speaks up from afar saying in his/her low voice "objective/subjective!" Mr. Eldridge hints at us the time that he had told us the example of "the lazy boy couch with the jelly donut that had been stuffed in the corner of." After Misters example of "Students Vs. Jacky Flores," "Rozco" shouts her example of "Teachers Vs. Mr. Eldridge." He applauds her with a "Good job!" lol.
After, we began talking about what colloquial meant and how it was the kind of language we would speak in an informal way to ourselves. He tells how bad has been made from a general to nonspecific word. He then talks about jargon and its meaning of specific technology words from specific class. He said that colloquial and jargon would be at the opposite ends of a number line if they were placed on one. In the chase by Annie Dillard, Mister tells how it had felt personal and how she used words like perfunctory. Mr. Eldridge goes on to tell about how he likes the colloquial language in Shooting Dad, for example "okay silly bird."  He goes off topic and talks about actors in history classes moving the cardboard cut outs and them speaking behind them. He was sure having a blast!
Lastly, he talks about "business" and that we shall not forget to take the PSAT tomorrow! Then he talks about there should be one person for each table to file our essays into the folders. Its finally time for Selena to present her trope. One of her examples of simile is "Mr. Eldridge is tall like a giraffe." He says that we should also take notes on our notes to be better prepared for our tests & if we heard a teacher talk about something twice that we should really know it & if he talked about it 3 times, than it was a for sure to be on the test! Getting us more help for tomorrow's PSAT he tells us that 99% of the answers that have an exact word from the passage, than the answer is going to be wrong! Finally, Mr. Eldridge allows Ariel to come back into class after he had sent him out for a jog and he says that Ariel had been crying because of his red eyes. The Period had seemed to endlessly go on forever, what a day in English!
Homework: Ehrlich "Chronicles of Ice" Response, QoM 1, 4; QoW 1-2; QoL 3
Stay On Track Guys!(: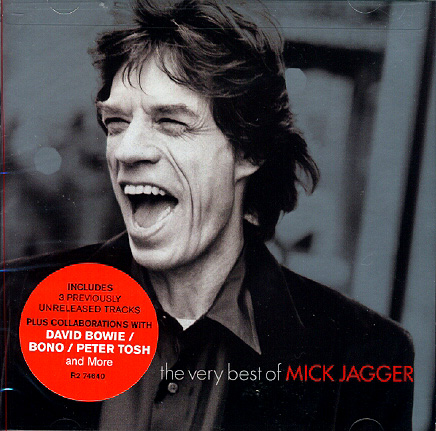 1 Comment »
Filed under: Daily Scribe